How Do I Select an Access Door?
First, determine that an access door and not a chute intake door is required in the location intended. Access doors, although they are fire rated, are not approved for use as chute intake doors or discharge doors. These access doors are for wall installation only.
Second, determine the opening in the wall. The size of the access door is the size of the opening in the wall minus 3/8". The width is always indicated first. For example, a wall opening of 17" x 17" could require:
• A 16" x 16" access door and the opening in the wall framed so it measures 16-3/8" x 16-3/8" OR
• An 18" x 18" access door and the opening increased to 18-3/8" x 18-3/8"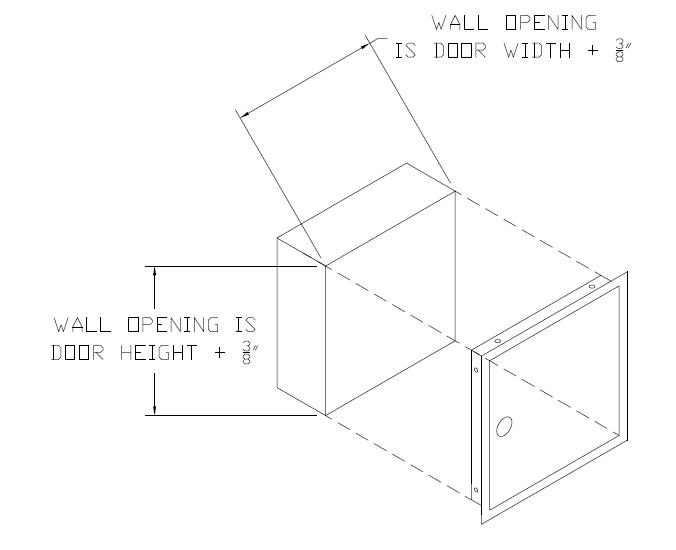 Determine if the access door needs to be stainless steel or primed for painting in a color of your choosing. Remember to add the optional key lock, if desired.
If you are still not sure which access door or size you need to order, or you have questions, please click Live Chat or call us, and we will be happy to help.