Fire-Rated Vertical Chute Discharge Doors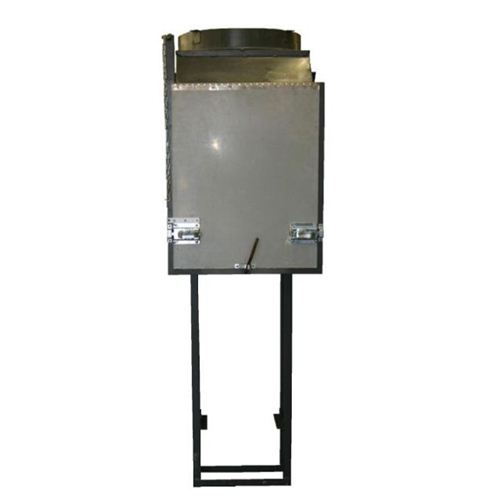 Vertical discharge doors are typically found in wall mounted linen chute applications with a heavy duty hopper providing a 90 degree sweep at the bottom. Door and frame assemblies can be wall or chute mounted to adapt to your existing chute and include an all welded frame and stainless steel door panel.
Vertical discharge doors are offered as door and frame assemblies or with the hopper complete. Hoppers are offered with heavy duty impact plates and without. As with all chute type fire doors, to prevent fire from spreading up the building, these are designed to remain open, closed only for servicing or automatically at 165 degrees. Adaptors are available to fit round or square chutes. Discharge door panels, night latches, lever latches, counterbalance assemblies, and fusible links are all replaceable and can be found in Parts & Accessories.
Select a Door Size (W x H);