How Do I Select Odor Control Systems?
Odor control systems are available to our clients in three different ways – odor control services, rental systems, and purchase systems. For those clients in our service areas we offer full service where our trained, professional technicians will care for your chute on a regular basis. Odor control systems are available for rental or purchase for those outside our service areas or those who want to do it themselves.
Odor Control Services can be obtained by starting with a Cleaning & Odor Control Service quote. Entering specifications about your chute and the collection room into the calculation wizard will provide you with the proper size system and a quote for us to service that system on a regular basis. It's quick and easy and requires no obligation! Print it out and take it to your next HOA or property manager meeting or forward it immediately to a supervisor for approval.
Self service systems are available for rental or purchase. To determine the system appropriate for your building you will need the number of floors in your building and the number of chutes. Collection rooms where more than one chute terminates could have more than one system. The information below is for one chute only. Each chute should have its own system. If you desire extra strength odor control choose the next system. For example, a building of 3 floors wanting extra strength odor control for one chute would select System2. For those outside our service area or who want to do it yourself, scent free odor control concentrate will automatically be added to your cart.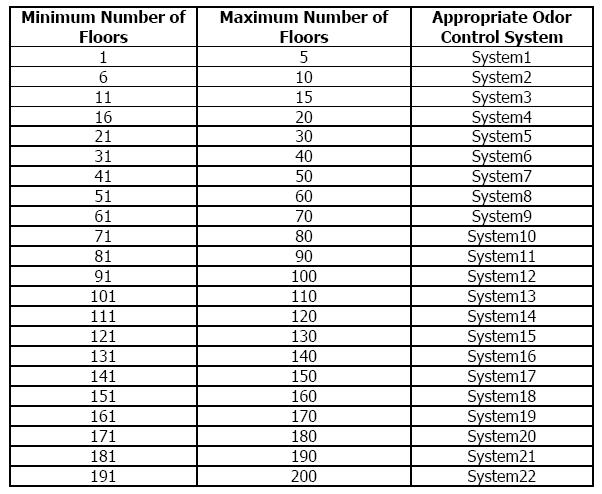 If you have more than 200 floors, multiple chutes, or questions about what system you need please click Live Chat or call us, and we will be happy to help.